Wedding photos should be fun and interesting. In my mind, couples should enjoy relaxing on the couch and looking at pictures from their big day for years to come. I am a wedding and lifestyle photographer based in Spokane, WA, and have seen couples come up with some creative ways to spice up their wedding photos. Here are my top three.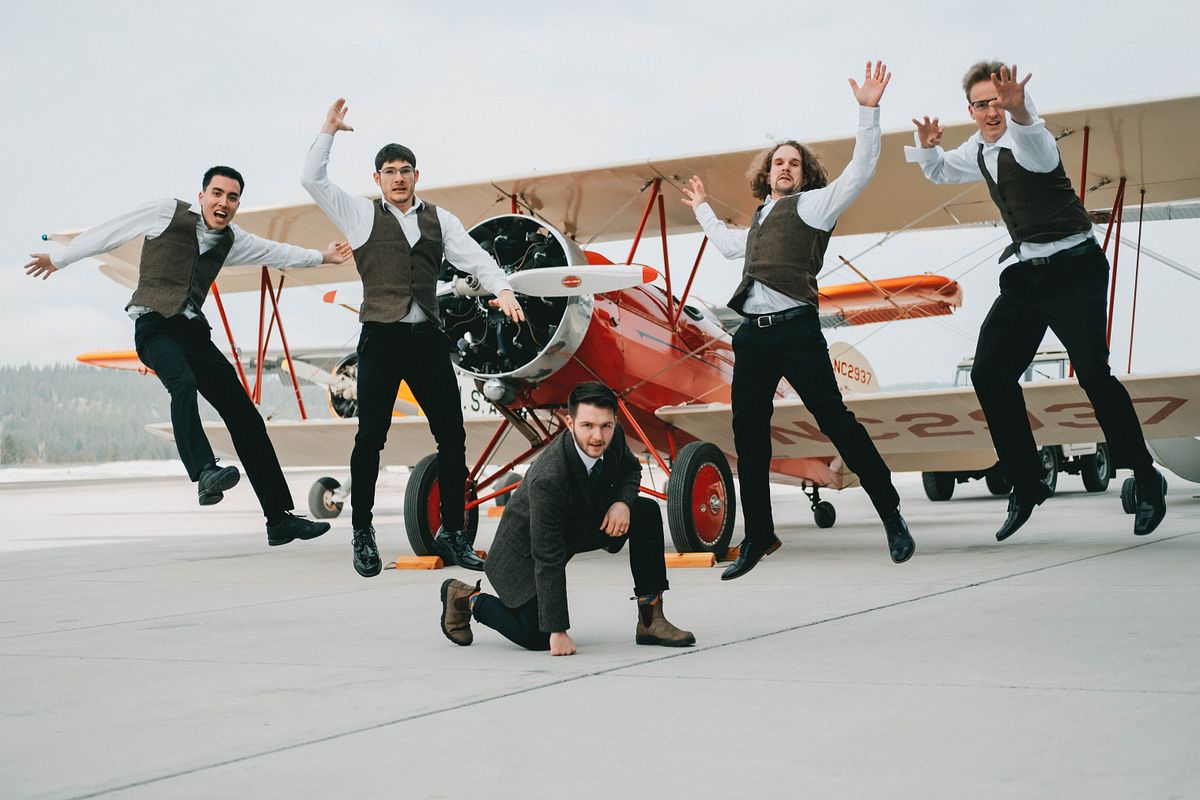 Provide Confetti Cannons for the first kiss.
I love taking first kiss photos. They represent so much, the end of the ceremony, the beginning of a new life together, and the joining of two individuals in front of their friends and family. Since they are so full of meaning I think it is especially important to make them interesting to look at in the future. One of my favorite things is when couples buy Confetti Canons for their wedding party to fire off during the first kiss. In my mind, it's a pretty cheap and fun way to add a little bit of spice to the first kiss photos.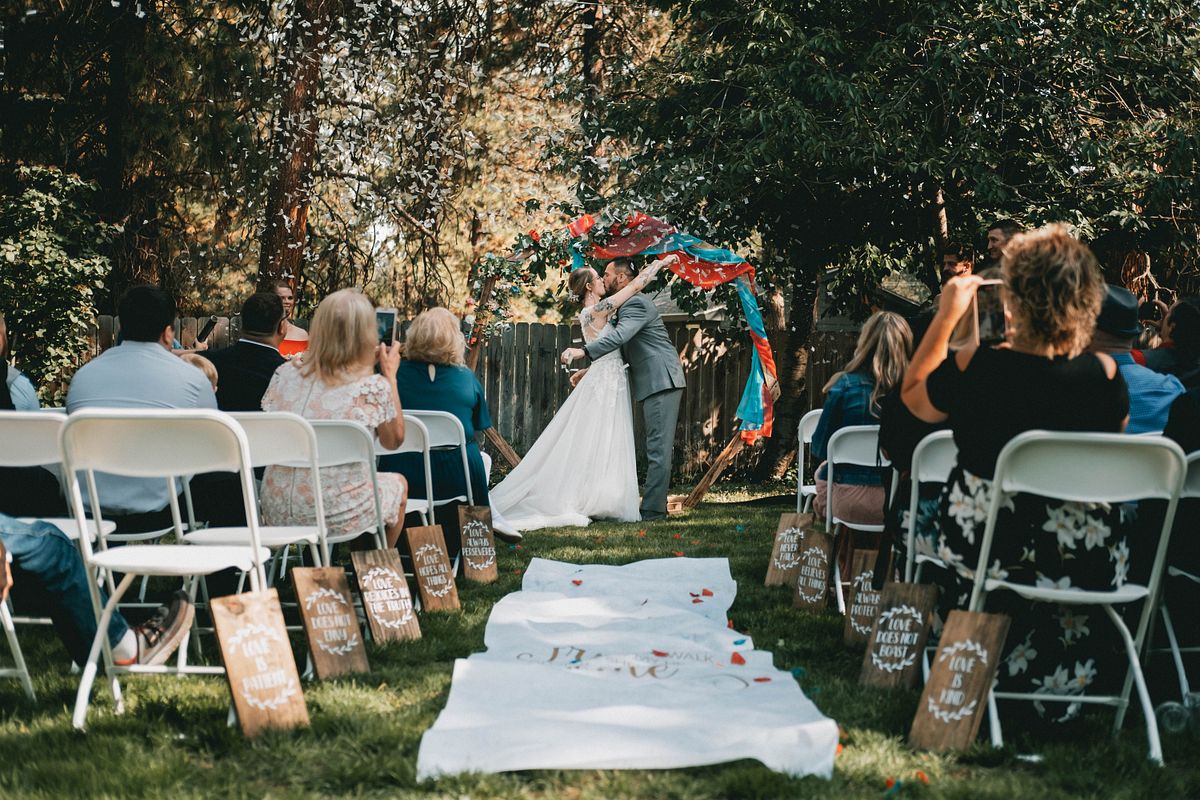 2. Give the guests interesting things to throw during the exit.
Rice is the traditional option but you could get most anything for your guests to throw while you leave. Just make sure it's soft and light enough that it won't hurt you and solid enough it will show up in the photos. I have been at a couple of weddings where the couple put colored paper on all the tables for the guests to make paper planes with. These paper planes look great flying all around the bride and groom as they run to their exit.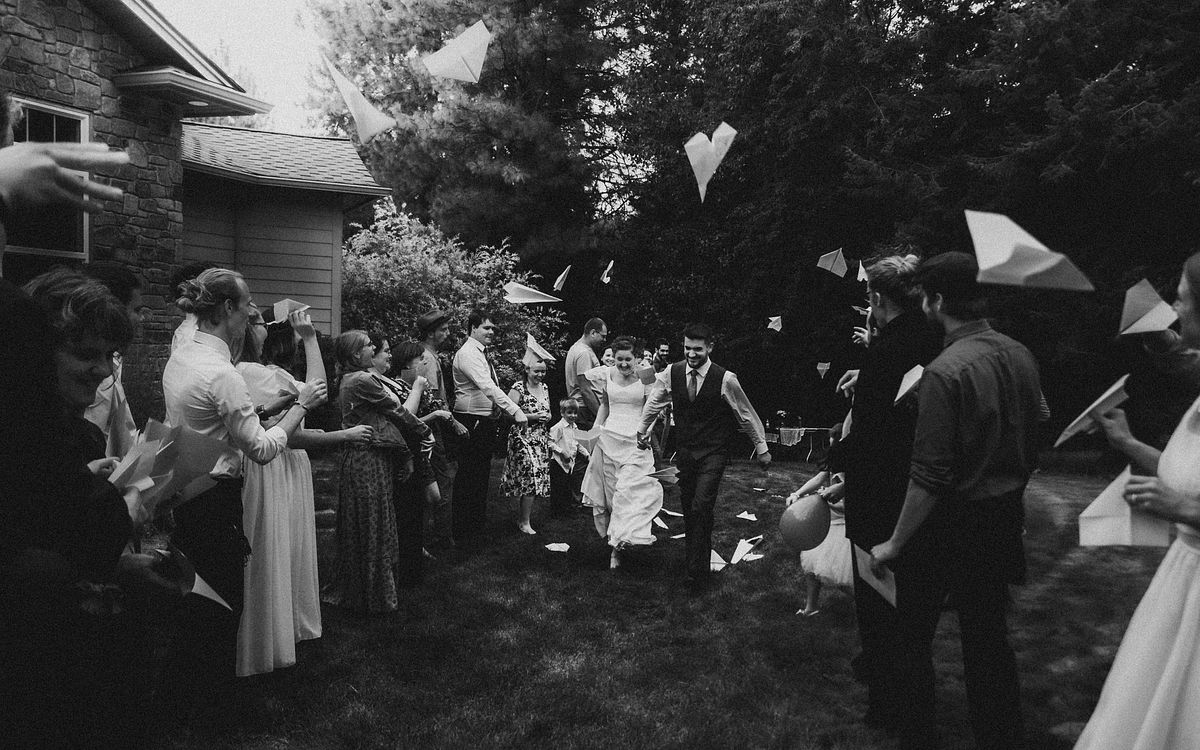 3. Leave in a unique way.
Now I love seeing the bridal party decorate the couple's car but sometimes there may be an opportunity to leave in something more unique. I have heard of couples borrowing their friend's classic automobiles or renting a fancy vehicle to leave in. I recently photographed a wedding at the lake where the couple left on a boat.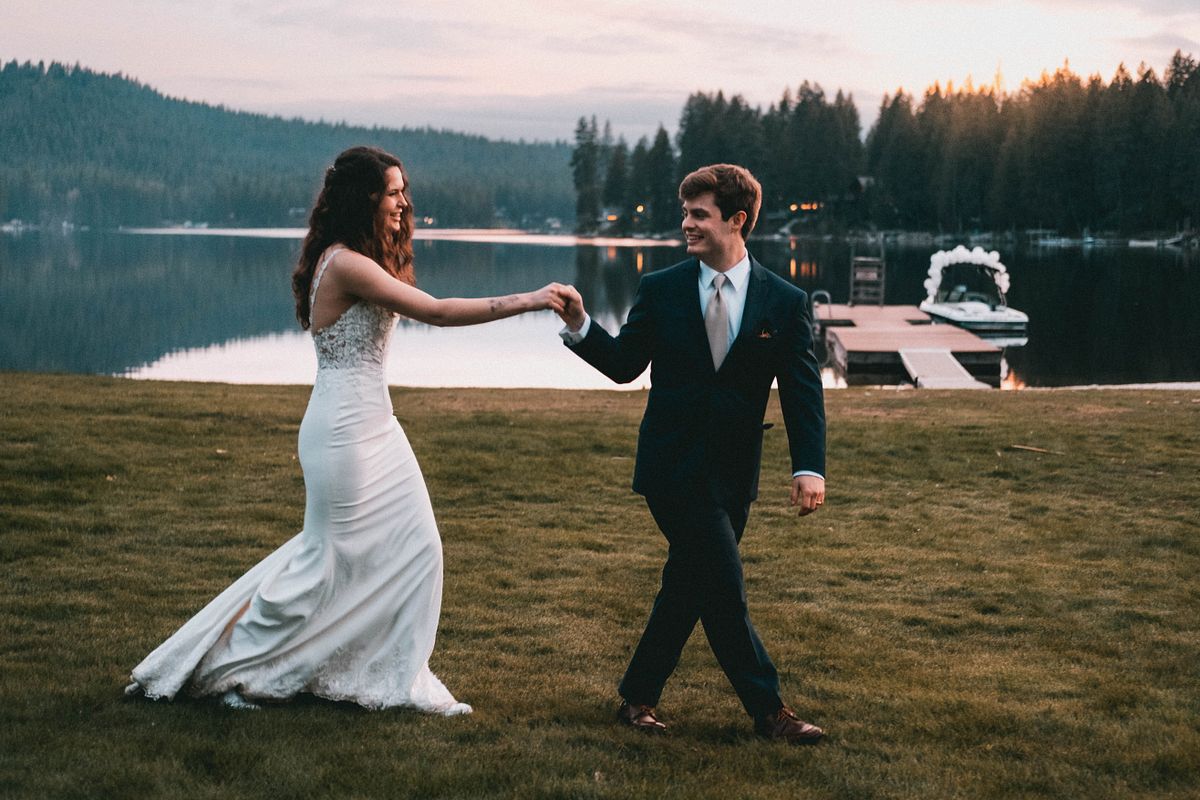 I hope these ideas are helpful as you plan out your wedding. Of course, some couples like to keep everything traditional and I completely respect that. I love traditional weddings, but for those who want to add a little flair to their wedding photos, I hope this article can be useful.