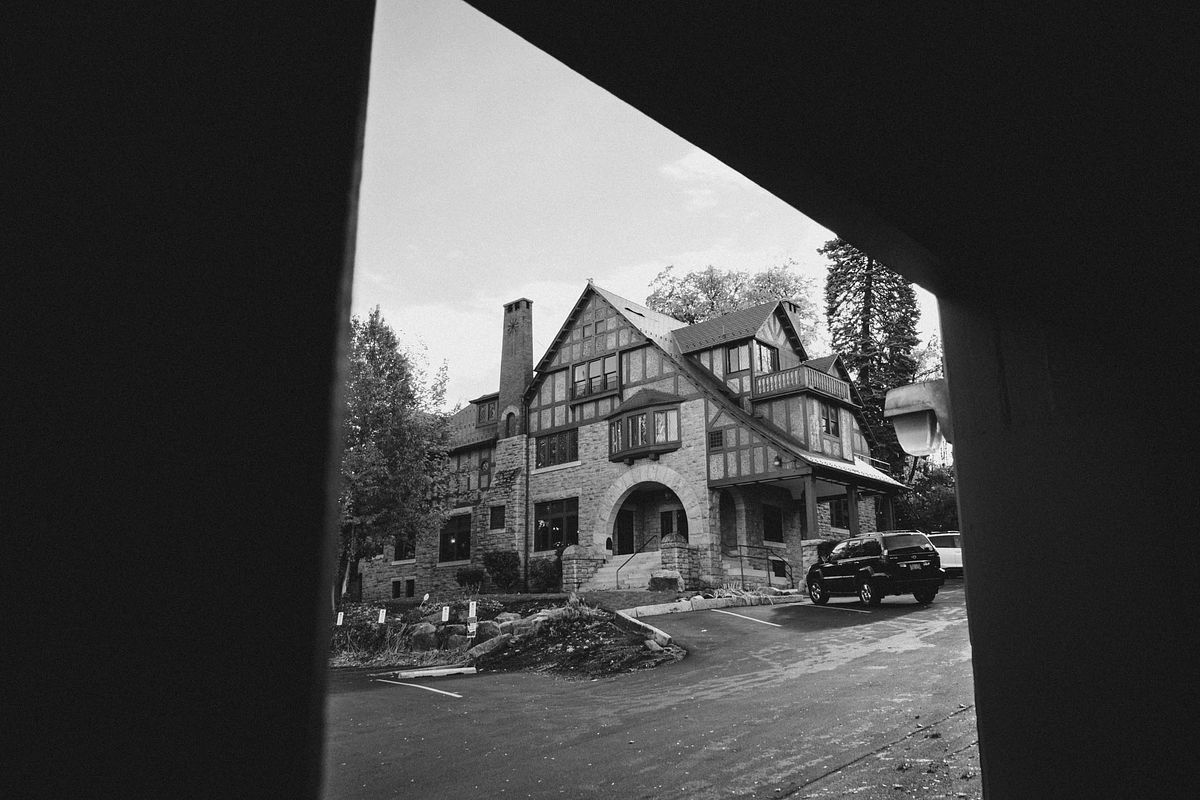 Glover Mansion is a beautiful two-story Victorian house on the outskirts of downtown Spokane WA. that doubles as a wedding venue. Couples who rent Glover Mansion have the option to have their ceremony in either the mansion's backyard space or inside the house itself.
The inside of Glover Mansion has kept the charm of its beautiful 1888 Victorian roots with exposed hardwood and hand-painted pictures scattered throughout. Many older buildings I have photographed events in have distracting modern extremities that I have to be careful to frame out of my photos, but Glover stays almost completely true to its period decorations.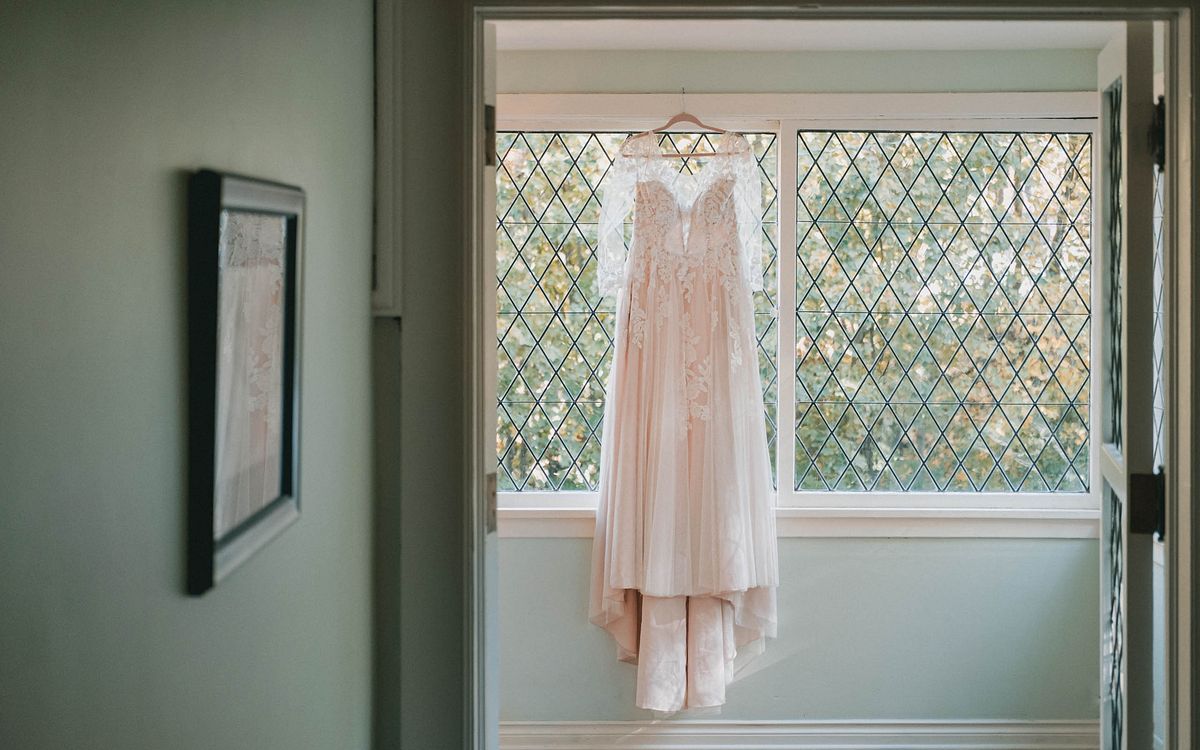 Although Glover Mansion is beautiful, couples should be aware of two difficulties with the inside of the Spokane Venue. 1) Glover may be cramped for couples who have a larger guest book. One couple I photographed in Glover had their ceremony inside the mansion due to weather and it was very hard for me to get the angles I wanted in my photographs because every space was taken by the wedding party and guests. 2) Glover is very dark and therefore not ideal for photographers. Couples should be aware that if their photographer is not well-versed in flash photography their photos may come out much more grainy and unflattering than the photographer's portfolio due to the lack of light in the venue.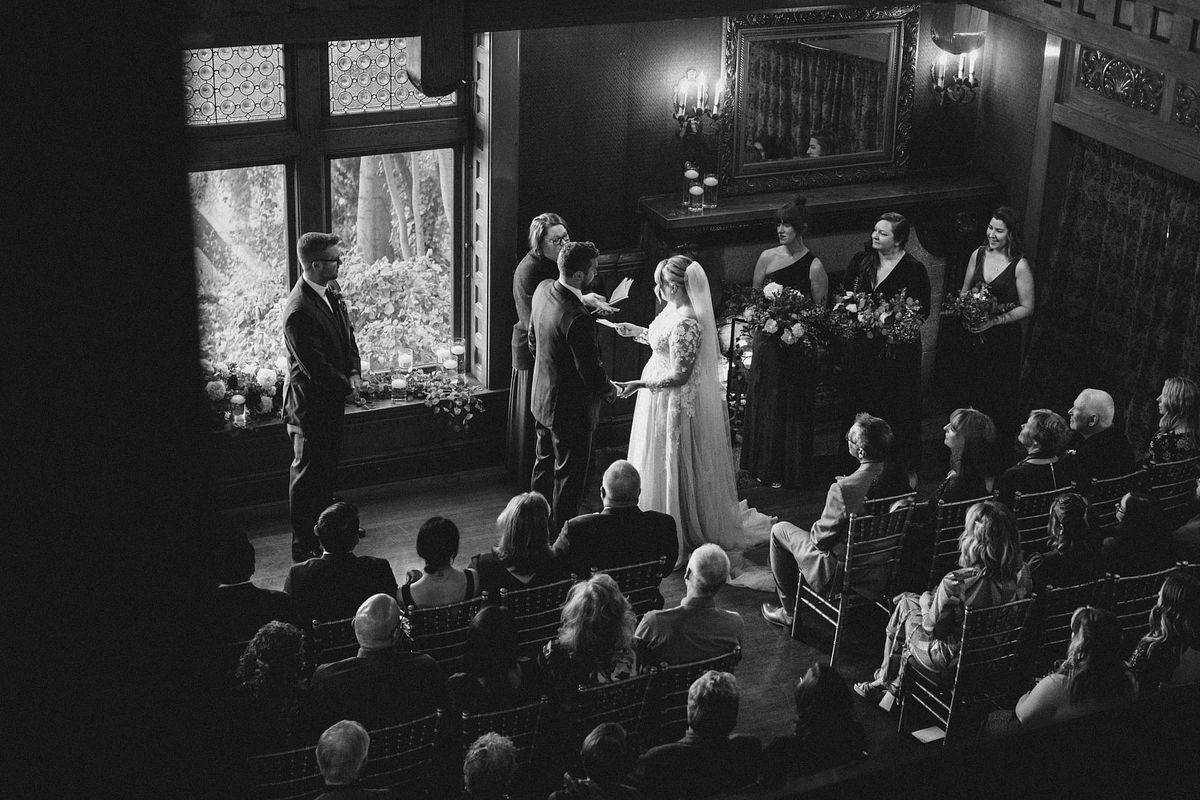 The outside of Glover Mansion is stunning. The space is larger than the inside of the mansion but still best for smaller weddings. Some trees surround the space providing shade from the heat and creating softer light for better photography. Because of the better lighting, a lot of couples may find their photographers taking them outside to the backyard for their posed session.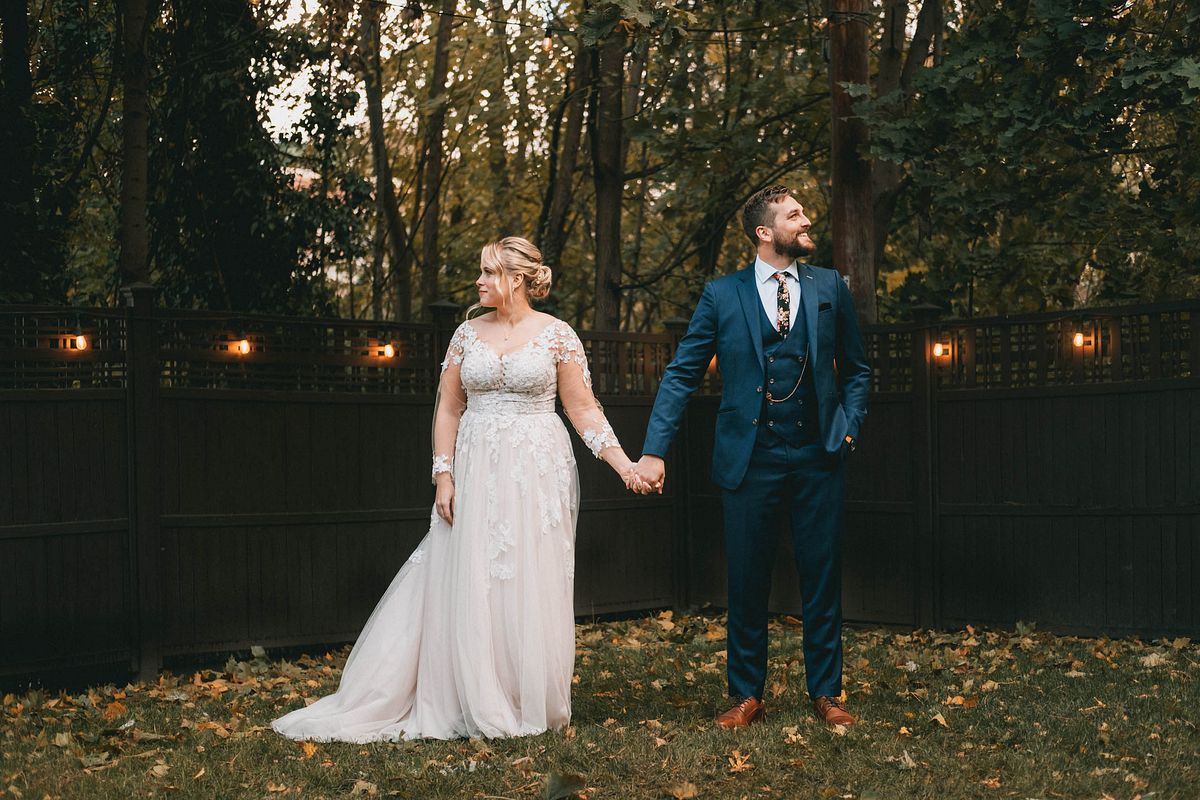 Overall, Glover Mansion is a beautiful Spokane wedding venue that is perfect for couples that have a smaller guest book and enjoy Victorian architecture. The ability to host weddings indoors makes the venue perfect for couples who want to get married during the colder months. Couples should be aware that if their photographer does not use flash their photos could turn out lower quality due to the venue's lack of light indoor.